Because our RS4 Program is going to forever change the way you view procurement for your business needs!
We have a product catalog exceeding one-million items, which may be great for meeting a wide range of your business needs but can lead to frustration when purchasers are confronted with multiple product options that can significantly increase the risk of making poor procurement decisions. Although the typical consumer e-commerce experience is designed for the individual to take full responsibility for product selection and purchases, the problem frequently encountered in a business environment, besides the opportunity cost associated with wasted time and the risk of making poor procurement decisions, is that it also introduces the potential for spending more than necessary.
The RS4 program empowers customers to leverage our expertise to identify the products that best fit their needs and to electronically capture this information so it can be utilized over and over without anyone needing to babysit daily business procurement decisions.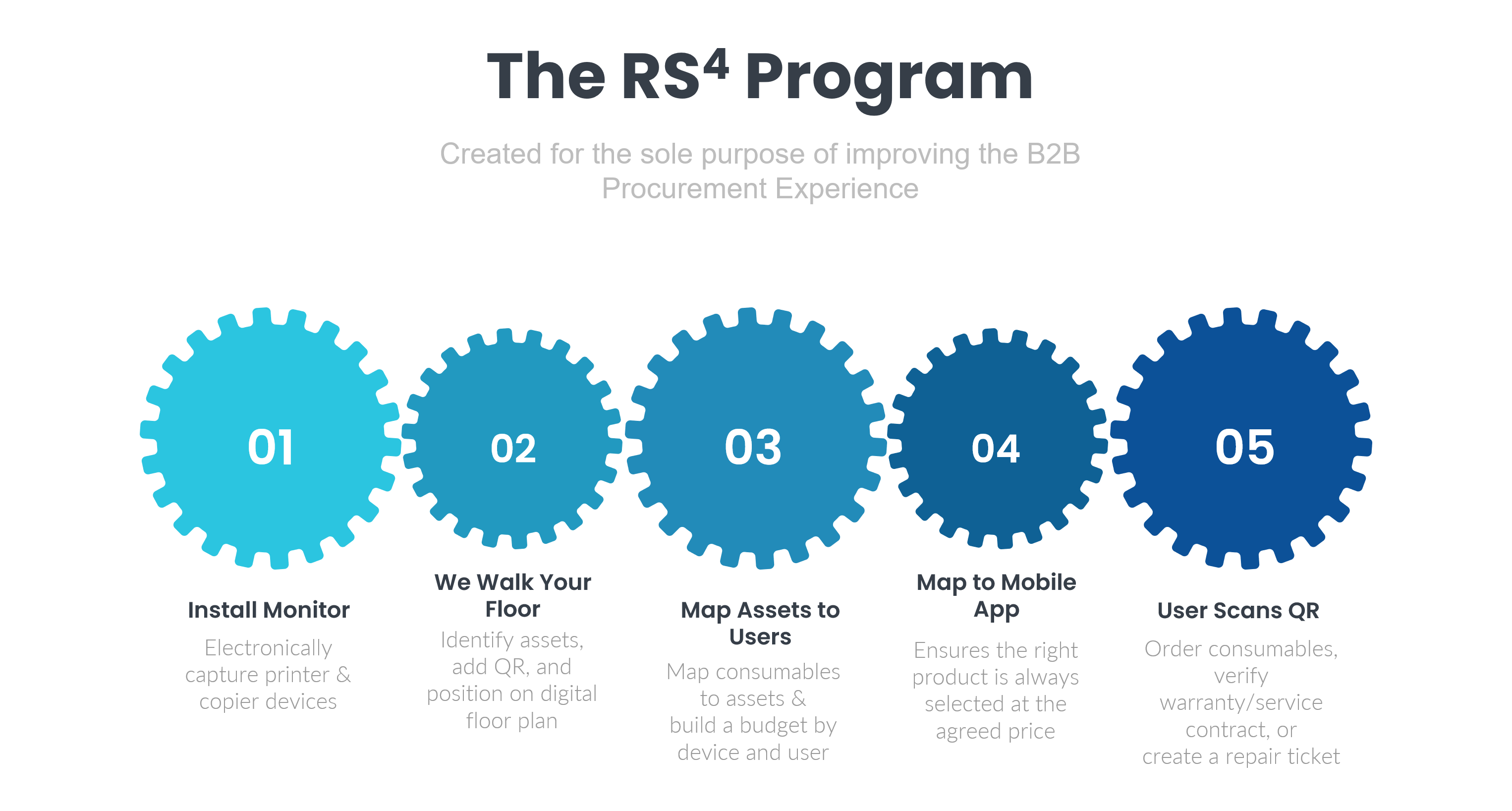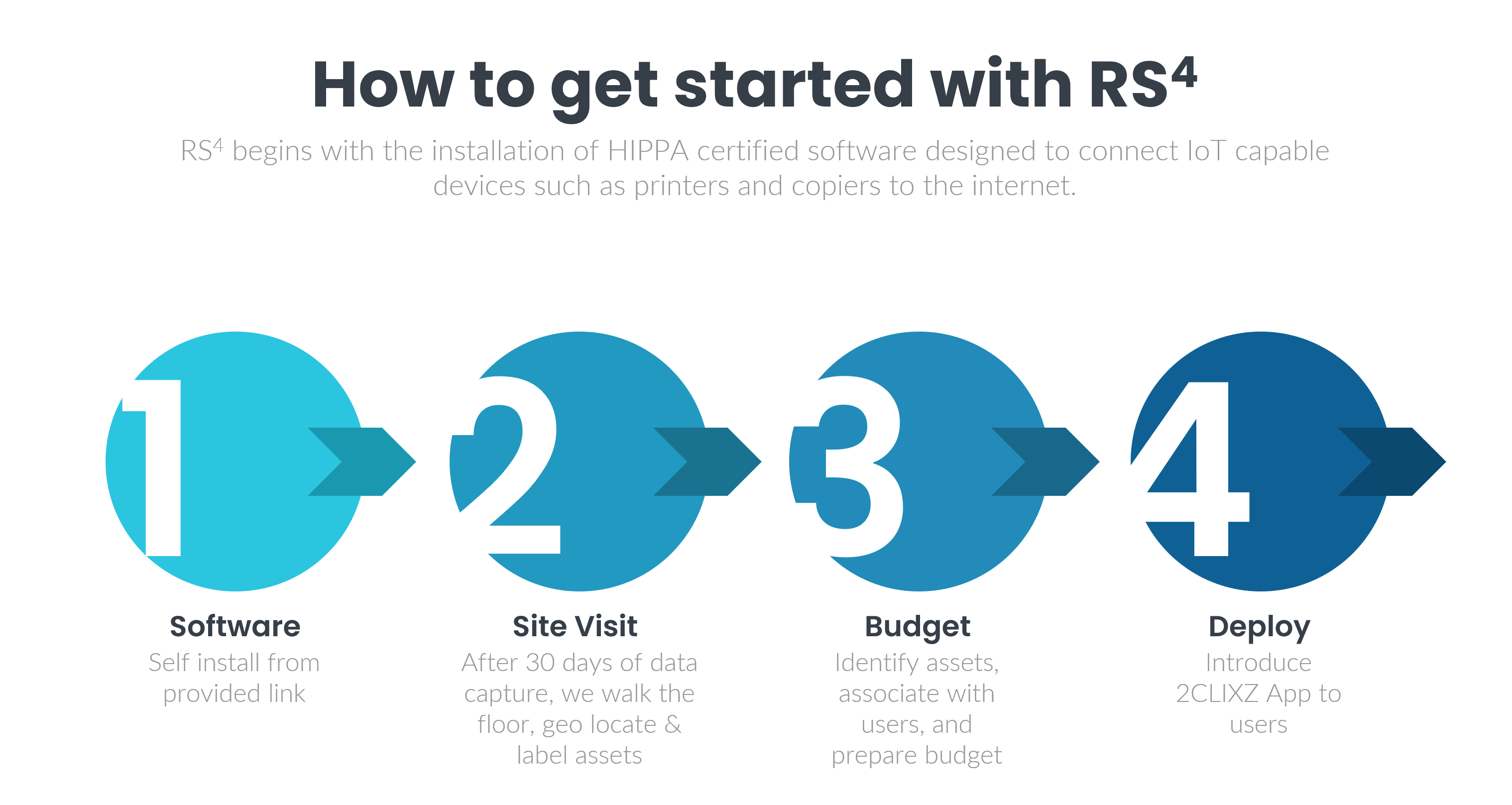 Now you have the flavor of our RS4 program, if you'd like to schedule a no-obligation 30-minute free consultation to answer any questions, please click the button below. Our pledge during the call is not to attempt to sell you anything but to obtain your agreement to install the RS4 monitor so we can go ahead and initiate Step 1 of the RS4 program. Remember, you will always be in control of the software installation. Suppose, for any reason, you decide you want to remove the software in the future. In that case, you are in full control and may take appropriate uninstall action without asking us to intervene.